.
The Team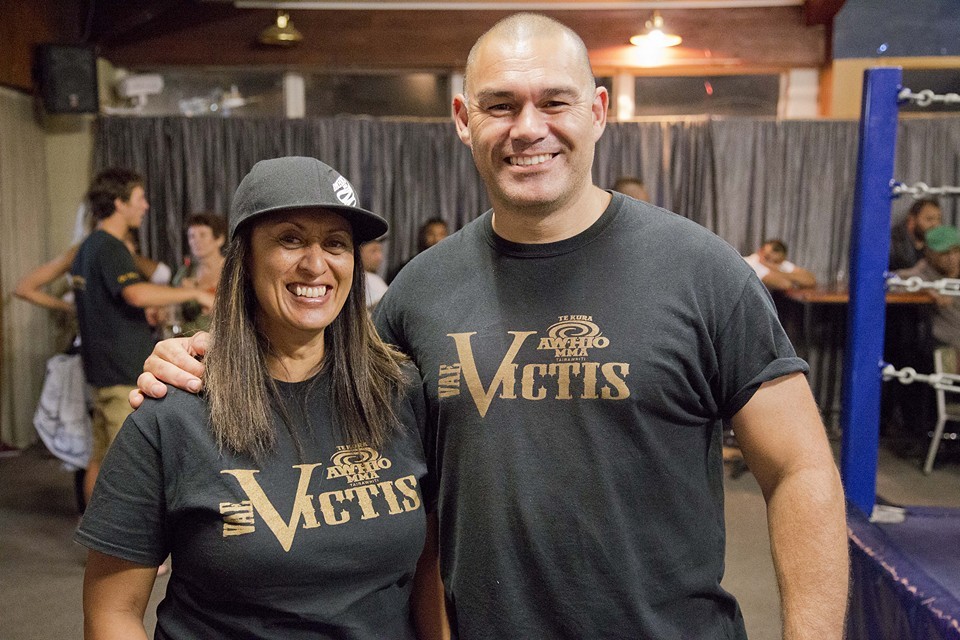 Mixed Martial Arts Gisborne. 
Baz and Bev Thomas - Owners of Awhio MMA. 
Awhio MMA is Gisborne/Tairawhiti's only Mixed Martial Arts Academy.  
We are a collective of instructors and supporters with a passion for MMA. Brazilian Jiu Jitsu and Wrestling. 
We provide instruction in Brazilian Jiu Jitsu, Wrestling and MMA. 
Catering for beginners through to advanced.  Awhio MMA also has
a roster of competitive fighters so you know you belong to a REAL fighters gym. 
Join us and you'll soon become part of the whanau. Leave your ego at the
door and get ready to roll. You don't have to dress up to come to our gym.  
 You don't have to be fit, you just have to want it. You don't have to be tough,
you just have to be keen and have a positive attitude. 
Baz and Bev Kingi-Thomas (Head Coach and Manager)
Director
Email: pouako@gmail.com
Phone: +64277399556